Advisory Committee
The role of the Healthy Families Florida Advisory Committee is to make recommendations to the Healthy Families Florida staff and the Board of Directors of the Ounce of Prevention Fund related to program policy and implementation, advocacy, training, evaluation and funding. The Advisory Committee generally meets at least two times a year either through face-to-face meetings in Tallahassee or via conference call. The Chair may also convene other meetings as needed.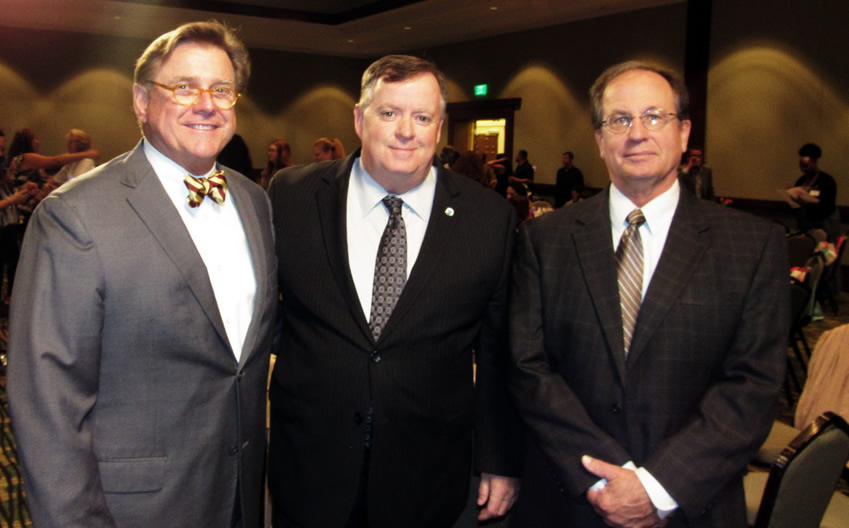 ---
Statewide Partnerships
Mr. Alan Abramowitz
Florida Statewide Guardian Ad Litem
Year Appointed: 2009
---
Mr. James Bracher
Florida Association of Healthy Start Coalitions, Inc.
Year Appointed: 2016
---
Ms. Brandy Carlson
Florida Coalition Against Domestic Violence
Year Appointed: 2011
---
Mr. Steve Casey
Florida Sheriffs Association
Year Appointed: 2011
---
Mr. Matt Dunagan
Florida Sheriffs Association
Year Appointed: 2017
---
Mr. Ted Granger, Chair
United Way of Florida
Year Appointed: 1998
---
Ms. Nacole Gutyon
Department of Education
Year Appointed: 2018
---
Mr. Chris Lolley
Prevent Child Abuse Florida
Year Appointed: 2016
---
Mr. Marco Paredes
Flordia Conference of Catholic Bishops
Year Appointed: 2017
---
Ms. Summer Pfeiffer
Children's Home Society of Florida
Year Appointed: 2014
---
Mr. Michael Sheedy
Florida Conference of Catholic Bishops
Year Appointed: 2013
---
Mr. James Wylie
Florida District Kiwanis
Year Appointed: 2014
---
State Agencies
Ms. Shay Chapman BSN, MBA
Florida Department of Health
Year Appointed: 2018
---
Ms. Erin Hough
Florida Department of Children and Families
Year Appointed: 2015
---
Ms. Alice Sims
Florida Department of Juvenile Justice
Year Appointed: 2015
---
The Ounce of Prevention Fund of Florida Board of Directors
Mr. Guy Spearman, III
Spearman Management
Year Appointed: 1998
---
The Ounce of Prevention Fund of Florida Board Appointees
Ms. Pam Banks
Healthy Families Gadsden
Year Appointed: 2011
---
Ms. Michelle Jefferson
Parent Leader
Year Appointed: 2011
---
Ms. Mary Maxwell
Child Advocate
Year Appointed: 1998
---